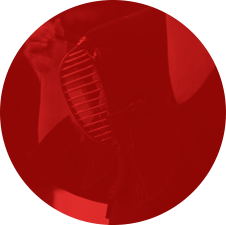 Competition
updated
The 17th All Japan KENDO 8-DAN Tournament
Date:

21/4/2019

Venue:

Nakamura Sports Center
Match Results
Award
Name
Prefectures
1st
Naoki EIGA
HOKKAIDO
2nd
Masashi MATSUMOTO
KAGAWA
3rd
Tsukasa TAKEUCHI
OKAYAMA
Waichiro KURITA
TOKYO
Tournament Tree
R…Renshi K…Kyoshi H…Hanshi
[First round] 16 matches
| Name | | 1 | 2 | 3 | | 3 | 2 | 1 | | NAME | ▷ |
| --- | --- | --- | --- | --- | --- | --- | --- | --- | --- | --- | --- |
| T.TAKEUCHI | | M | | | E | | | | | H.TAKAHASHI | |
| H.YUZAWA | | | | | 1 | | | M | | F.MIYAZAKI | |
| M.YAMAZAKI | | M | | | 1 | | | | | H.SAEKI | |
| T.TERACHI | | K | | | E | | | | | I.MATSUDA | |
| T.SOMEYA | | M | | | 1 | | | | ▲ | M.SHINYA | |
| K.ONDA | | D | | | E | | | | | T.KIYOTA | |
| S.HIRANO | | M | | | E | | | | | K.KODA | |
| N.EIGA | | M | M | | | | | | | H.SAKATA | |
| M.MATSUMOTO | | M | | | 1 | | | | | K.SATO | |
| Y.SAGA | | M | | | E | | | | | Y.ETO | |
| S.KIYONO | | K | D | | | | | | | K.URA | |
| Y.HIGASHI | | | | | 1 | | | M | | S.HAYASHI | |
| N.MIYATO | | | | | 1 | | | M | | W.KURITA | |
| T.OKOCHI | | M | | | 1 | | | | | Y.SHIMOKAWA | |
| M.MIYAZAKI | | M | | | 1 | | | | | M.YAMAMOTO | |
| E.MATSUSHITA | | | | | | | M | M | | K.TANI | |
[Second round] 8 matches
| Name | | 1 | 2 | 3 | | 3 | 2 | 1 | | NAME | ▷ |
| --- | --- | --- | --- | --- | --- | --- | --- | --- | --- | --- | --- |
| T.TAKEUCHI | | M | | | E | | | | | F.MIYAZAKI | |
| M.YAMAZAKI | | D | | | 1 | | | | | T.TERACHI | |
| T.SOMEYA | | | | | 1 | | | K | | K.ONDA | |
| S.HIRANO | | | | | 1 | | | M | | N.EIGA | |
| M.MATSUMOTO | | K | | | 1 | | | | | Y.SAGA | |
| S.KIYONO | | | | | 1 | | | M | | S.HAYASHI | |
| W.KURITA | | D | | | E | | | | | T.OKOCHI | |
| M.MIYAZAKI | | | | | | | M | M | | K.TANI | |
[Third round] 4 matches
| Name | | 1 | 2 | 3 | | 3 | 2 | 1 | | NAME | ▷ |
| --- | --- | --- | --- | --- | --- | --- | --- | --- | --- | --- | --- |
| T.TAKEUCHI | | D | | | E | | | | | M.YAMAZAKI | |
| K.ONDA | | | | | | | M | M | | N.EIGA | |
| M.MATSUMOTO | | D | | | E | | | | | S.HAYASHI | |
| W.KURITA | | K | | | 1 | | | | ▲ | K.TANI | |
[Semi final] 2 matches
| Name | | 1 | 2 | 3 | | 3 | 2 | 1 | | NAME | ▷ |
| --- | --- | --- | --- | --- | --- | --- | --- | --- | --- | --- | --- |
| T.TAKEUCHI | | | | | | | K | M | | N.EIGA | |
| M.MATSUMOTO | | D | | | 1 | | | | ▲ | W.KURITA | |
[Final] 1 matches
| Name | | 1 | 2 | 3 | | 3 | 2 | 1 | | NAME | ▷ |
| --- | --- | --- | --- | --- | --- | --- | --- | --- | --- | --- | --- |
| N.EIGA | | M | | | E | | | | | M.MATSUMOTO | |
M…Men D…Do K…Kote T…Tsuki ▲…Hansoku 1…Ippon-gachi E…Encho
Gallery
Loading...
Event Details
Event

The 17th All Japan KENDO 8-DAN Tournament

Date

21/4/2019

Venue

Nakamura Sports Center
43-1 Machiya, Nakamura-cho, Nakamura-ku, Nagoya 〒453-0053


Ride the Tozai line to Nakamura Nisseki. The venue is a 7 minute walk from exit "1".

Note

Thirty-two outstanding 8th Dan Kenshi selected by the AJKF from 47 prefectures will compete at Hachidan Senbatsu Tournament in an exhibition of the highest level of Kendo.
The 17th All Japan KENDO 8-DAN Tournament