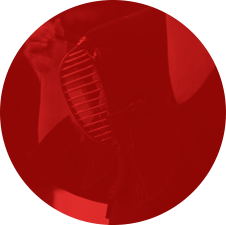 Competition
updated
The 67th All Japan KENDO Championship
Date:

3/11/2019

Venue:

MARUZEN INTEC ARENA OSAKA
Match Results
Ranking
Name
Prefecture
1st
Rentaro KUNITOMO
FUKUOKA
2nd
Kenshiro MATSUZAKI
IBARAKI
3rd
Yasuki MAEDA
OSAKA
Yohei TAKESHITA
OITA
Fighting Spirit
Sho ANDO
HOKKAIDO
Kosuke HATAKENAKA
TOKYO
Yuya TAKENOUCHI
TOKYO
Ryuji ADACHI
SAITAMA
Daiki YAMAMOTO
CHIBA
Ryohei YAMADA
HOKKAIDO
Tournament Tree
R…Renshi K…Kyoshi H…Hanshi
[First round] 32 matches
| Name | | 1 | 2 | 3 | | 3 | 2 | 1 | | NAME | ▷ |
| --- | --- | --- | --- | --- | --- | --- | --- | --- | --- | --- | --- |
| H.OISHI | | | | | 1 | | | M | | R.KANEKO | |
| Y.MAEDA | | M | | | E | | | | | H.SATO | |
| K.YAMASHITA | | M | | | E | | | | ▲ | M.YOSHITOMI | |
| K.HARAGUCHI | | M | | | E | | | | | T.OSAKA | |
| T.MASHIKO | | | | | 1 | | | M | | W.TAJIRI | |
| S.ANDO | | K | | | 1 | | | | | T.SANADA | |
| R.KITAMURA | | M | M | | | | | | | K.SASAI | |
| R.GOYA | ▲ | H | | | E | | | | | N.OSONOI | |
| K.KASAHARA | | | | | E | | | D | | T.KOSUMI | |
| S.OTANI | | M | | | E | | | | | K.AGO | |
| T.ICHIKAWA | | M | | | E | | | | | H.NISHIMURA | |
| K.HATAKENAKA | | K | | | E | | | | | R.NISHIMURA | |
| D.YAMAMOTO | | M | | | 1 | | | | | S.MAEDA | |
| R.KANNO | | | | | 1 | | | M | | K.MATSUMOTO | |
| Y.SHIMONO | | | | | E | | | M | | R.KUNITOMO | |
| S.URAKAWA | | | | | | | M | M | | T.AMISHIRO | |
| R.YAMADA | | K | | | 1 | | | | | S.KATO | |
| Y.KITANI | | K | | | E | | | | | H.MURAYAMA | |
| Y.MURAKAMI | | M | | | E | | | | ▲ | T.UEZU | |
| K.MATSUZAKI | | M | | | 1 | | | | | Y.MIKUMO | |
| Y.SAKATSUME | | | | | | | H | M | | R.MORIHARA | |
| T.MORIKAKU | | | M | | | M | | M | | K.SHINODA | |
| Y.TAKENOUCHI | | M | | | 1 | | | | ▲ | T.SUGANO | |
| N.TAKEDA | | M | | | E | | | | | T.YAMAGUCHI | |
| D.KUSANAGI | | | | | | | M | M | | Y.TAKESHITA | |
| T.MATSUMOTO | | | | | E | | | K | | S.KASAHARA | |
| K.OKAMITSU | | | | | | | M | K | | K.NAKAZAWA | |
| S.KITAMURA | | | | | E | | | K | | S.NAKAMURA | |
| K.KUBO | | D | | | E | | | | | T.KURIMOTO | |
| Y.TSUCHITANI | | K | | | 1 | | | | | K.KURITA | |
| S.SHIBATA | | | | | 1 | | | M | | R.UCHIMURA | |
| R.ADACHI | | M | | | 1 | | | | | K.ARAKI | |
[Second round] 16 matches
| Name | | 1 | 2 | 3 | | 3 | 2 | 1 | | NAME | ▷ |
| --- | --- | --- | --- | --- | --- | --- | --- | --- | --- | --- | --- |
| R.KANEKO | | | | | 1 | | | M | | Y.MAEDA | |
| K.YAMASHITA | ▲ | | | | E | | | K | | K.HARAGUCHI | |
| W.TAJIRI | | | | | E | | | M | | S.ANDO | |
| R.KITAMURA | | | | | E | | | M | | R.GOYA | |
| T.KOSUMI | | K | M | | | | | | | S.OTANI | |
| T.ICHIKAWA | | | | | 1 | | | K | | K.HATAKENAKA | |
| D.YAMAMOTO | | K | | K | E | | M | | | K.MATSUMOTO | |
| R.KUNITOMO | | M | | | 1 | | | | | T.AMISHIRO | |
| R.YAMADA | | M | | | E | | | | | Y.KITANI | |
| Y.MURAKAMI | | | | | | | M | M | | K.MATSUZAKI | |
| R.MORIHARA | | M | M | | | | | | | K.SHINODA | |
| Y.TAKENOUCHI | | M | | | 1 | | | | | N.TAKEDA | |
| Y.TAKESHITA | | M | | | 1 | | | | | S.KASAHARA | |
| K.NAKAZAWA | | M | | | 1 | | | | | S.NAKAMURA | |
| K.KUBO | | | | | E | | | D | | Y.TSUCHITANI | |
| R.UCHIMURA | | | | | E | | | K | | R.ADACHI | |
[Third round] 8 matches
| Name | | 1 | 2 | 3 | | 3 | 2 | 1 | | NAME | ▷ |
| --- | --- | --- | --- | --- | --- | --- | --- | --- | --- | --- | --- |
| Y.MAEDA | | M | M | | | | | | | K.HARAGUCHI | |
| S.ANDO | | D | | | 1 | | | | | R.GOYA | |
| T.KOSUMI | | | | | 1 | | | K | | K.HATAKENAKA | |
| D.YAMAMOTO | | | | | 1 | | | M | | R.KUNITOMO | |
| R.YAMADA | | | | | E | | | M | | K.MATSUZAKI | |
| R.MORIHARA | ▲ | | | | | | K | M | | Y.TAKENOUCHI | |
| Y.TAKESHITA | | | M | M | | | | K | | K.NAKAZAWA | |
| Y.TSUCHITANI | | | | | E | | | M | | R.ADACHI | |
[Fourth round] 4 matches
| Name | | 1 | 2 | 3 | | 3 | 2 | 1 | | NAME | ▷ |
| --- | --- | --- | --- | --- | --- | --- | --- | --- | --- | --- | --- |
| Y.MAEDA | | M | K | | | | | | | S.ANDO | |
| K.HATAKENAKA | | | T | | E | M | | K | | R.KUNITOMO | |
| K.MATSUZAKI | | | M | M | E | | | M | | Y.TAKENOUCHI | |
| Y.TAKESHITA | ▲ | K | | | E | | | | ▲ | R.ADACHI | |
[Semi final] 2 matches
| Name | | 1 | 2 | 3 | | 3 | 2 | 1 | | NAME | ▷ |
| --- | --- | --- | --- | --- | --- | --- | --- | --- | --- | --- | --- |
| Y.MAEDA | | | | | | | K | M | | R.KUNITOMO | |
| K.MATSUZAKI | | M | | | 1 | | | | | Y.TAKESHITA | |
[Final] 1 matches
| Name | | 1 | 2 | 3 | | 3 | 2 | 1 | | NAME | ▷ |
| --- | --- | --- | --- | --- | --- | --- | --- | --- | --- | --- | --- |
| R.KUNITOMO | | K | | | E | | | | | K.MATSUZAKI | |
M…Men D…Do K…Kote T…Tsuki ▲…Hansoku 1…Ippon-gachi E…Encho
Gallery
Loading...
Event Details
Event

The 67th All Japan KENDO Championship

Date

3/11/2019

Venue

MARUZEN INTEC ARENA OSAKA
3-1-40 Tanaka Minato-ku, Osaka City, Osaka 〒552-0005


Ride the Osaka Metro Chuo Line to Asashiobashi Station. The venue is a 1 minute walk from exit "2A".

Note

To spread and promote Kendo, the great Kenshi selected by 47 prefectural Kendo Federation will compete to win the Emperor's Trophy in an exhibition of the highest level of Kendo.
Related Events
The 67th All Japan KENDO Championship