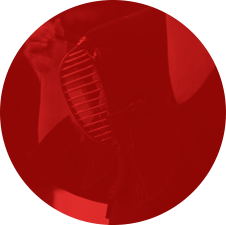 行事の
お知らせ
updated
Tournament Leaflet (PDF)
Title:

Time:

18/4/2021

Site:

Nakamura Sports Center<!-中村スポーツセンター->
The 19th All Japan KENDO 8-DAN Tournament will be held at the Nakamura Sports Center in Nagoya City on Sunday, April 18, 2021 without an audience. For that reason, the All Japan Kendo Federation (AJKF) will not sell the tournament leaflet.
Instead, the PDF of the leaflet has been uploaded on the AJKF website (in Japanese).
We hope that everyone will enjoy the event.
Tournament Leaflet

*The contents of the PDF are in Japanese only.
*Please use the PDF for your personal use.
*It may be deleted from this site after this tournament is over.