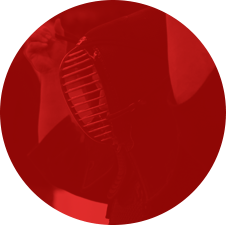 AJKF News
updated
About "Proof of Dan Grade Acquisition" Certificates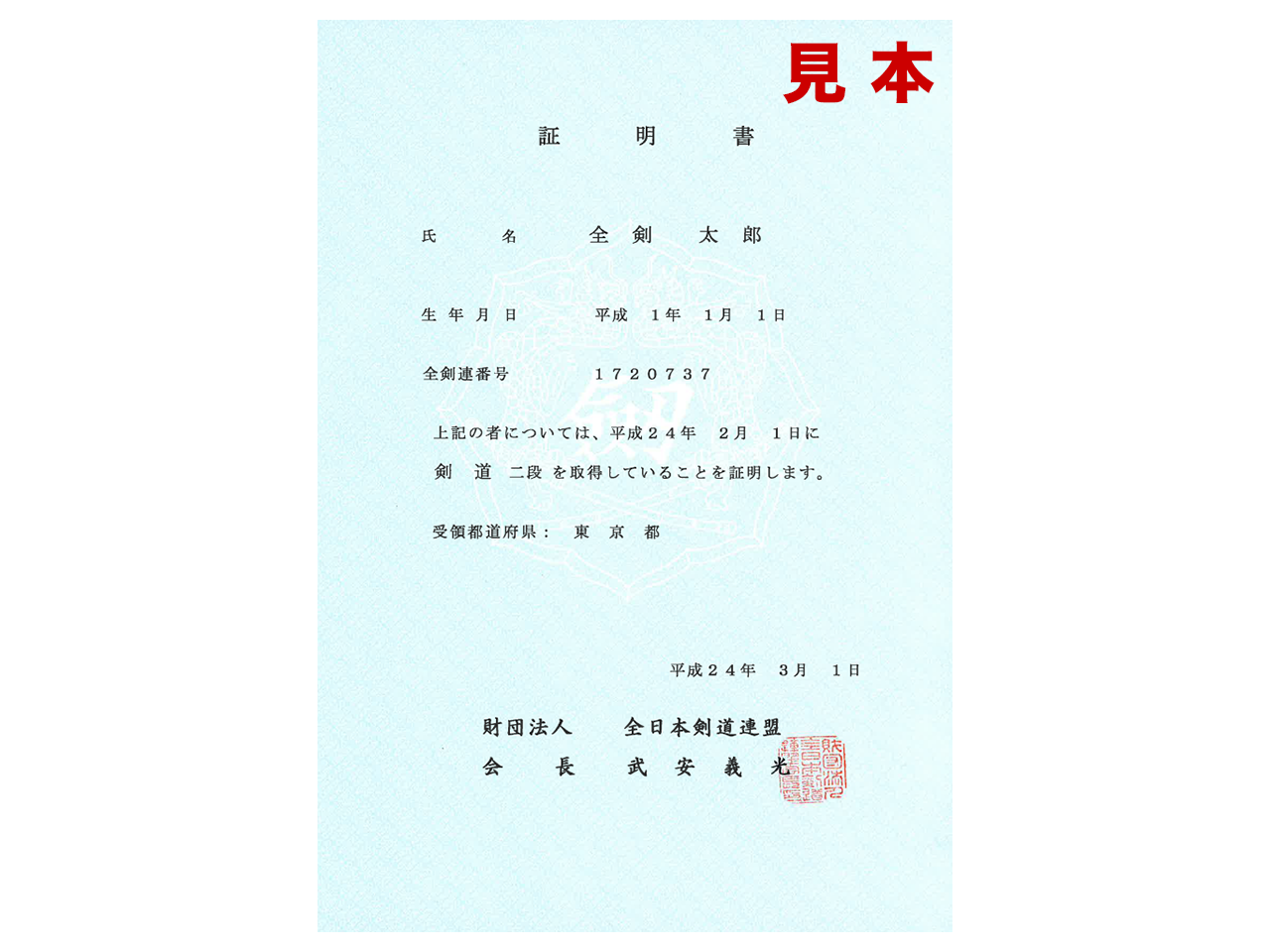 The All Japan Kendo Federation (AJKF) issues a "Shogo/Dan Grade Certificate" when practitioners pass shogo and dan level examinations. If the certificate is lost, for example, a new certificate can be issued upon request. However, because the reissue of a certificate can only be made with the name of the current president, a "Proof of Dan Grade Acquisition Certificate" will be issued as a substitute for those taken in a previous president's tenure.
The AJKF will issue a replacement "Proof of Dan Grade Acquisition Certificate". Since May 1 2009, these have been issued at a cost (details below).
Issuing Fee
 880 yen (including sales tax and COD handling fee) per certificate.
Postage
 To be paid applicant and calculated on area of residence.
Delivery Method
 Delivery company COD service (money to be paid to the driver).
Other
・A B5 copy of the certificate will be converted to an A4 certificate with the All Japan Kendo Federation logo and watermark.
・If more than one certificate is issued and sent to the same address as one package, the COD handling fee will be only 330yen.
・If certificates are collected directly from the All Japan Kendo Federation's Kudan Office, only the handling fee of 550yen will be charged (the COD fee is not required).
Postage and Issuing Fees
| Area | Postage | Handling Fee | Total |
| --- | --- | --- | --- |
| Hokkaido | 1,097yen | 880yen(550yen+330yen) | 1,977yen |
| North Tohoku | 782yen | 880yen(550yen+330yen) | 1,662yen |
| South Tohoku | 678yen | 880yen(550yen+330yen) | 1,558yen |
| Kanto | 626yen | 880yen(550yen+330yen) | 1,506yen |
| Shin'etsu | 678yen | 880yen(550yen+330yen) | 1,558yen |
| Hokuriku | 678yen | 880yen(550yen+330yen) | 1,558yen |
| Chubu | 678yen | 880yen(550yen+330yen) | 1,558yen |
| Kansai | 782yen | 880yen(550yen+330yen) | 1,662yen |
| Chugoku | 888yen | 880yen(550yen+330yen) | 1,768yen |
| Shikoku | 882yen | 880yen(550yen+330yen) | 1,762yen |
| Kyushu | 1,097yen | 880yen(550yen+330yen) | 1,977yen |
| Okinawa | 1,364yen | 880yen(550yen+330yen) | 2,244yen |
Explanation of Areas
Area
Prefectures
North Tohoku
 Aomori, Akita, Iwate
South Tohoku
 Miyagi, Yamagata, Fukushima
Kanto
 Ibaraki, Tochigi, Gunma, Saitama, Chiba, Tokyo, Kanagawa, Yamanashi
Shin'etsu
 Nagano, Niigata
Hokuriku
 Toyama, Ishikawa, Fukui
Chubu
 Shizuoka, Aichi, Gifu, Mie
Kansai
 Kyoto, Shiga, Nara, Wakayama, Osaka, Hyogo
Chugoku
 Okayama, Hiroshima, Yamaguchi, Tottori, Shimane
Shikoku
 Kagawa, Tokushima, Kochi, Ehime
Kyushu
 Fukuoka, Saga, Nagasaki, Kumamoto, Oita, Miyazaki, Kagoshima