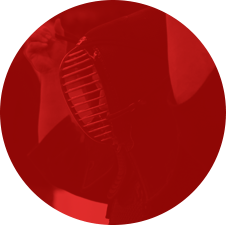 AJKF News
updated
Infection Prevention Guidelines for Jodo Examinations (Special Notes)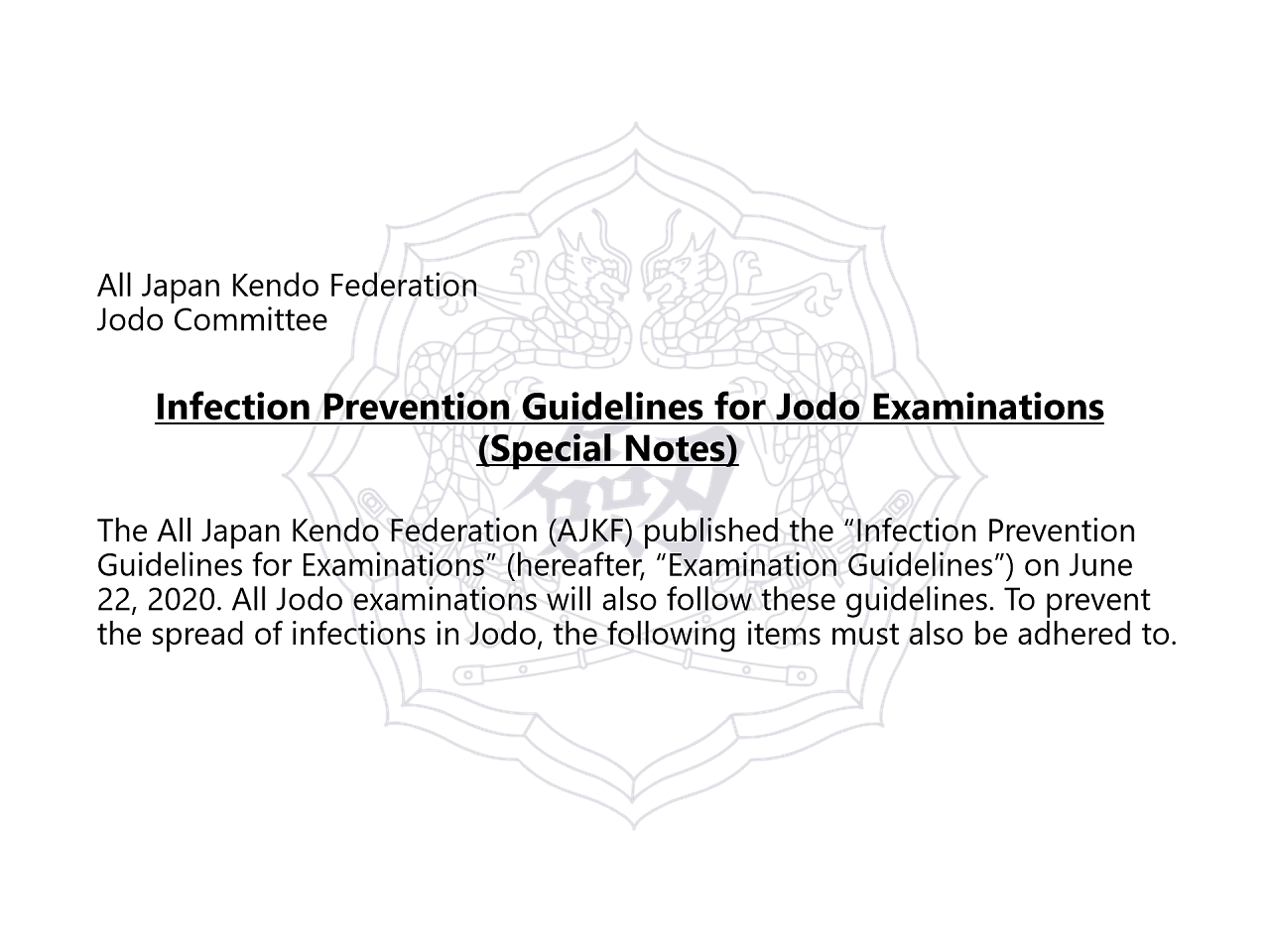 The All Japan Kendo Federation (AJKF) published the "Infection Prevention Guidelines for Examinations" (hereafter, "Examination Guidelines") on June 22, 2020. All jodo examinations will also follow these guidelines. To prevent the spread of infections in jodo, the following items must also be adhered to.
All practitioners should wear a mask that they find comfortable in the venue.

Please be sure to cover the mouth and wear a mask that does not shift during the examination. It is permissible for the nose to be uncovered.


Practitioners vocalize (hassei) when making a strike in jodo. It is permissible to vocalize if a mask securely covers the mouth.

Furthermore, during the COVID-19 pandemic, please pay close attention to the risks associated with heatstroke, and pay more attention to your physical condition.
Please note that the Examination Guidelines will be reviewed depending on the
status of infections, the prefectures in which they are held, and the policies of the
facilities used. Please also check for the latest information.
Infection Prevention Guidelines for Jodo Examinations (Special Notes)
*Please note that this guidance relates specifically to Japan. Overseas practitioners should follow the rules in their country.