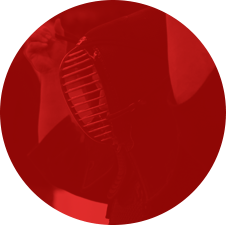 AJKF News
updated
Cancellation of Activities in June and July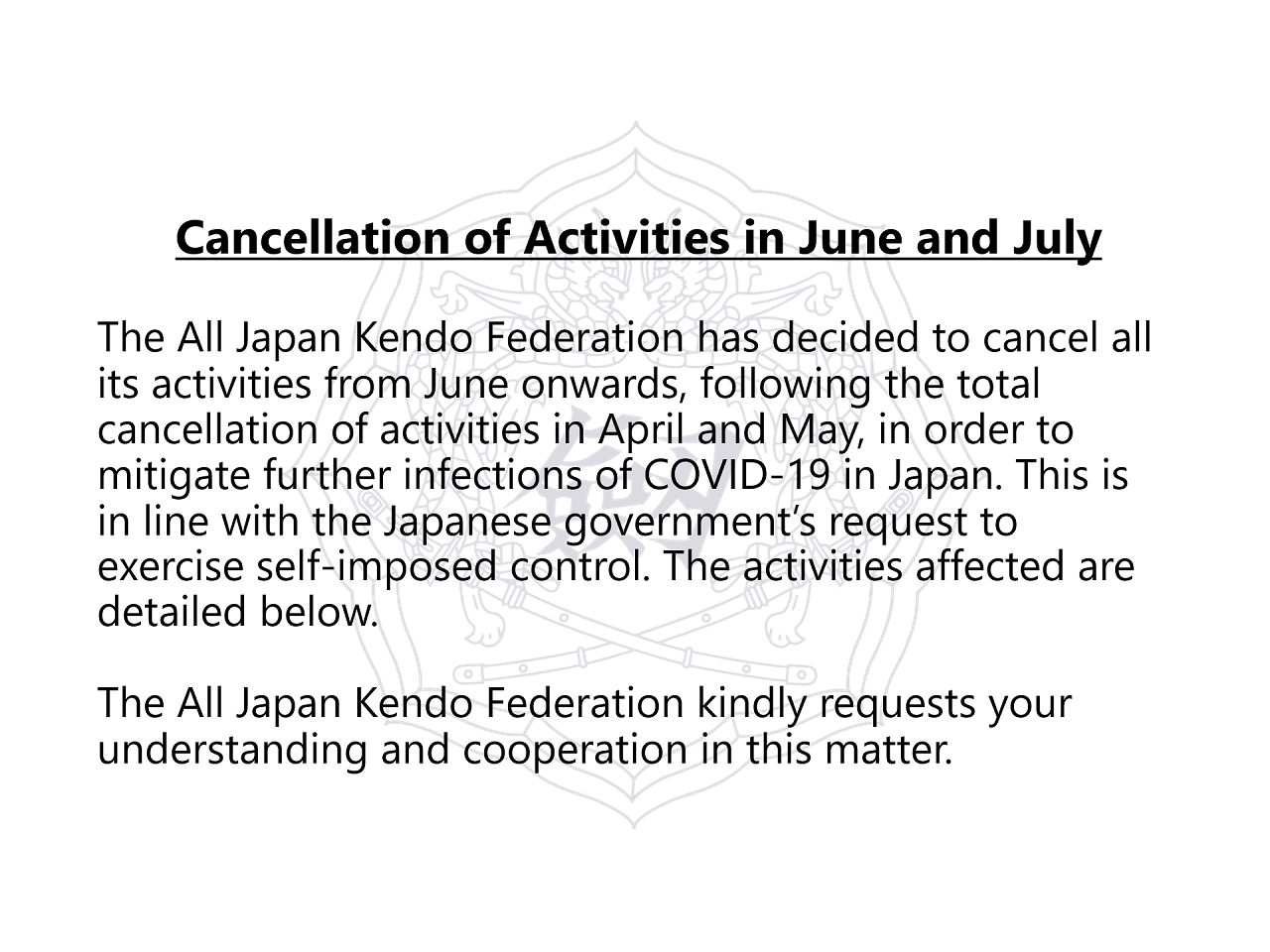 The All Japan Kendo Federation has decided to cancel all its activities from June onwards, following the total cancellation of activities in April and May, in order to mitigate further infections of COVID-19 in Japan. This is in line with the Japanese government's request to exercise self-imposed control. The activities affected are detailed below.
The All Japan Kendo Federation kindly requests your understanding and cooperation in this matter.
【Cancelled Competitions, Examinations, and Seminars】
Competitions
Examinations
Seminars
Iaido Regional Seminar (Saitama)
20th Women's Referee Seminar
58th Mid-Level Kenshi Seminar
42nd Lecturer's Seminar (Match/Referee)
3rd 18WKC Women's Training Camp
30th Kendo 8-dan Seminar
127th Community Physical Education Instructors Development Course (Beginner Level)
(However, the Beginner Level renewal will be a written exam)
3rd 18WKC Men's Training Camp
Iaido Regional Seminar (Okinawa)
Please note that if the conditions change, some events may be able to be held from the summer. In that case, a separate announcement will be made.